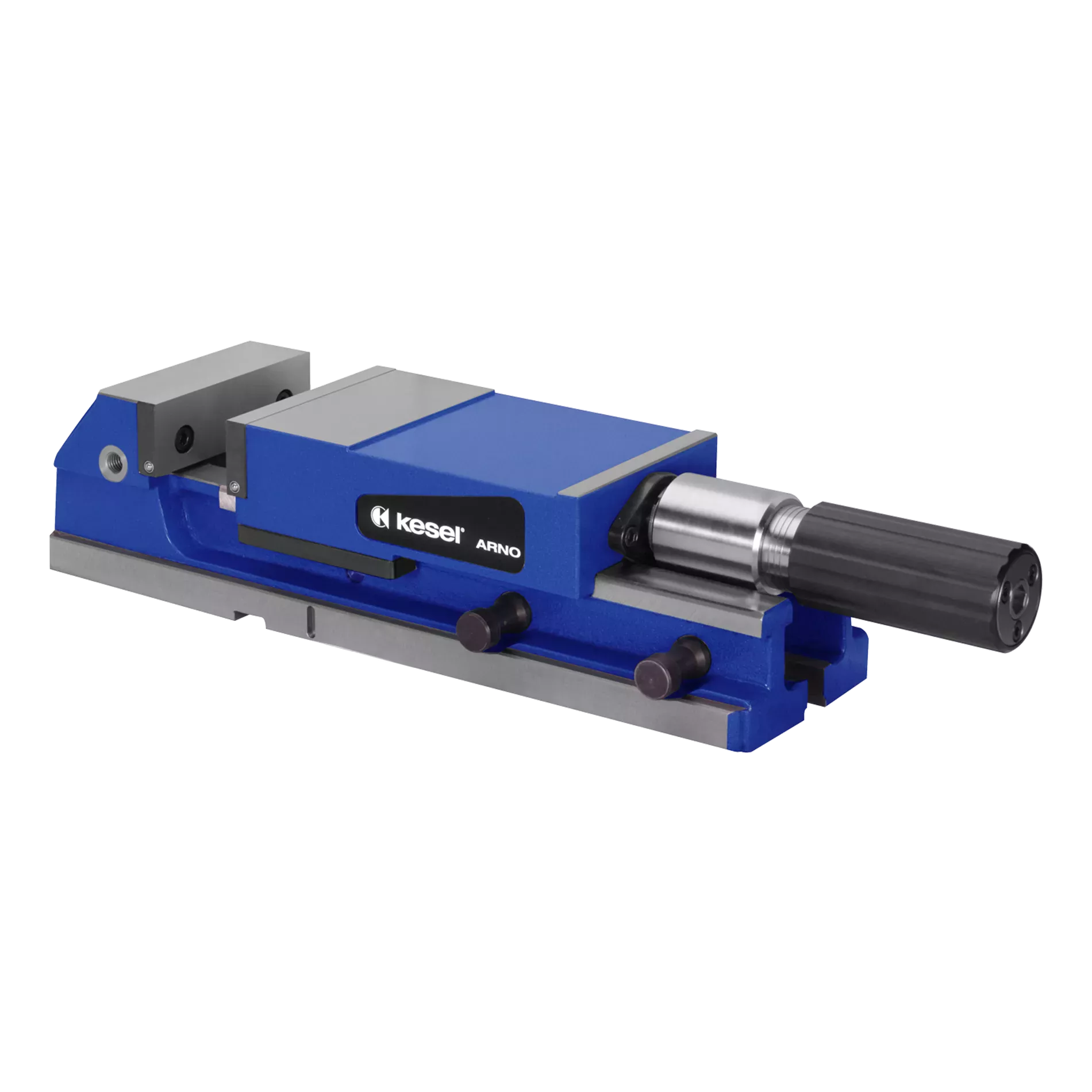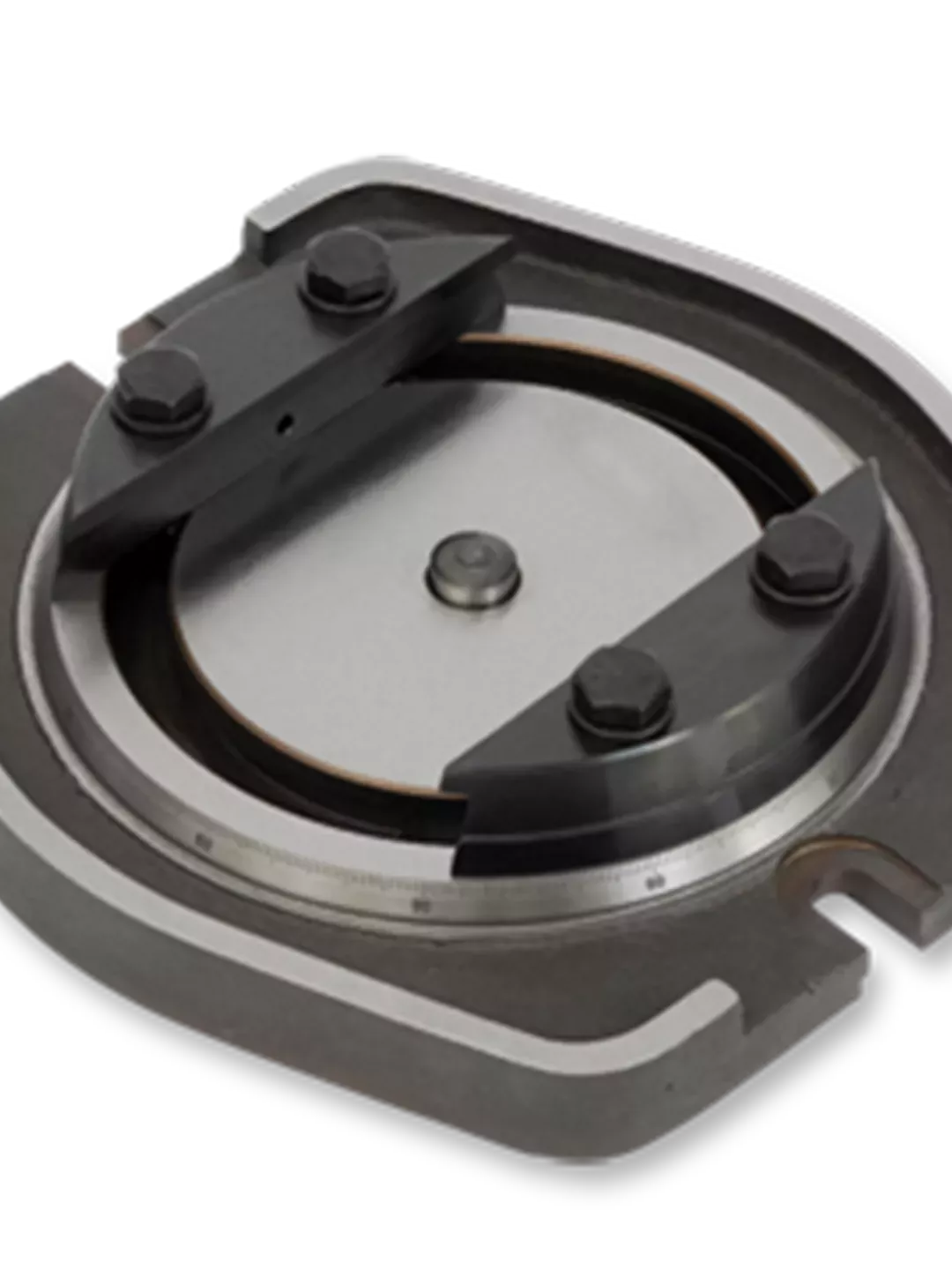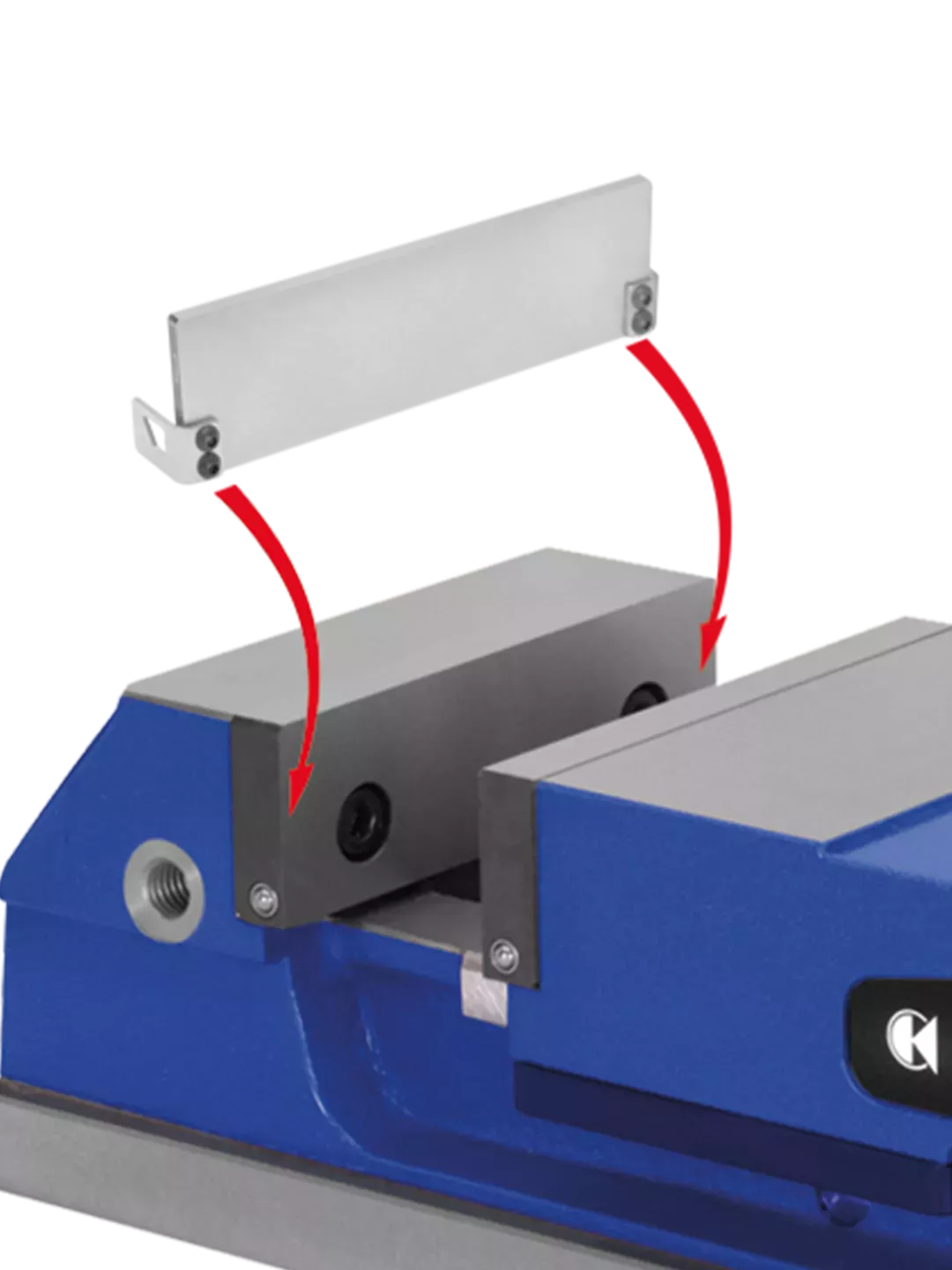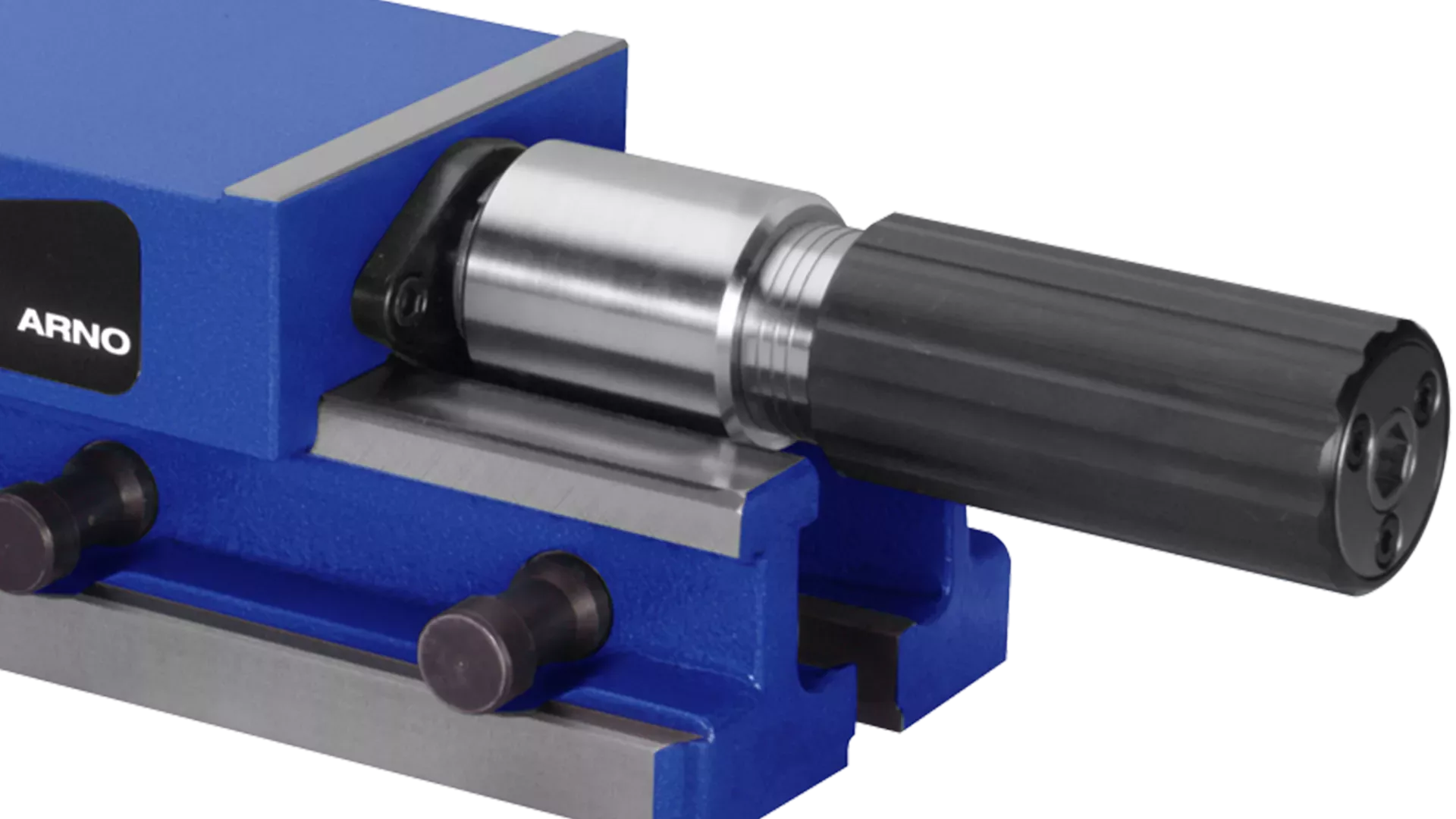 High Pressure Machine Vise
ARNO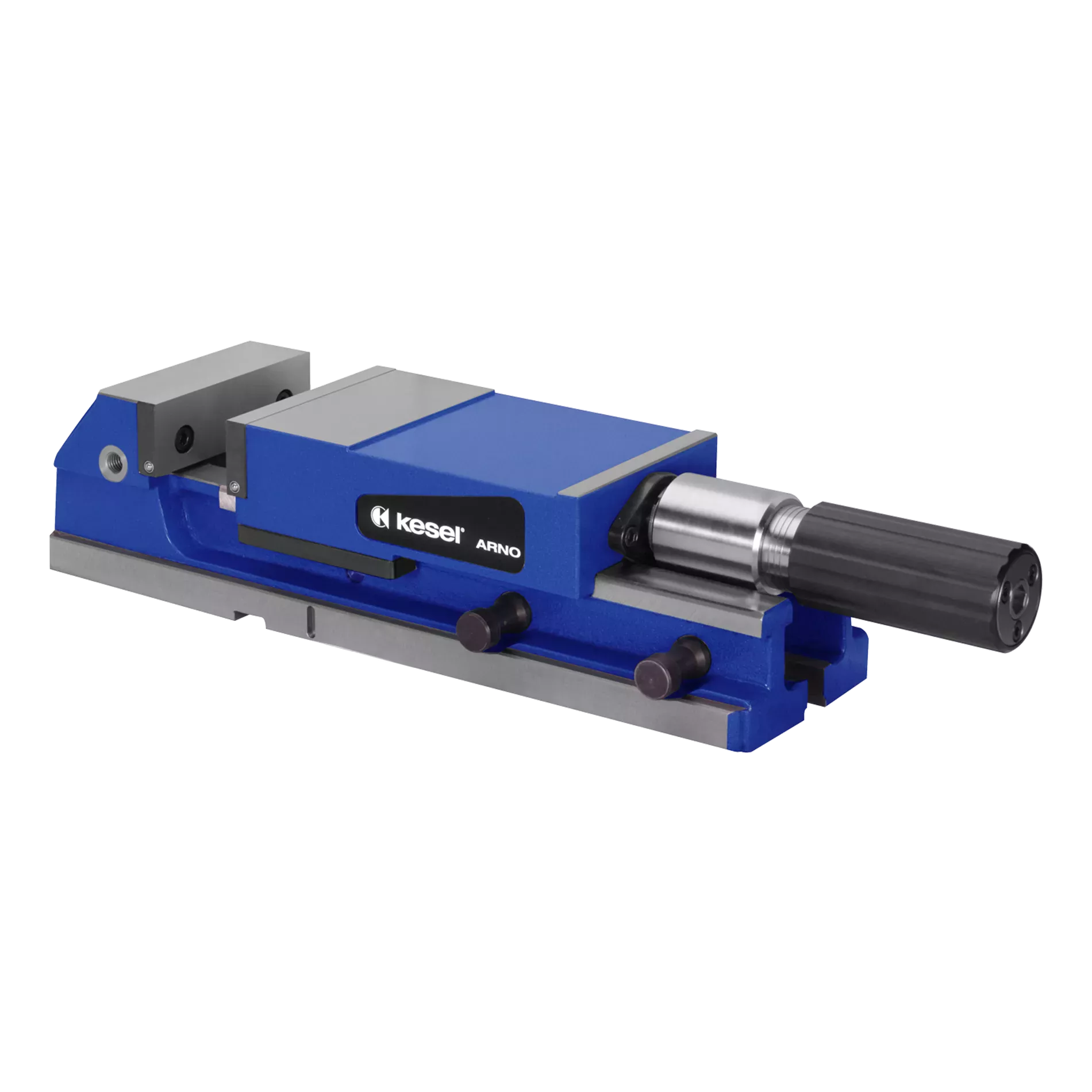 Our ARNO high-pressure clamp is particularly suitable for classic milling and drilling machine tasks. It is easily operated using the simple hand crank. With the option between a hydraulic and mechanical power spindle, the ARNO has been a proven system MADE IN GERMANY for decades.
The clamping range can be adjusted quickly and easily with the aid of the locking pins. Angled planes can also be machined just as easily by rotating the vice with a swivel plate on the table.
Jaw width:

91 - 125 mm

, 126 - 200 mm

Processing:

conventional processing
Choice between hydraulic and mechanical power booster
Integrated step bar quick-change system
Classic high-pressure clamp for conventional production
Clamping Width
ARNO 125: 0 - 205 mm (255 mm) I ARNO 160: 0 - 305 mm (365 mm)
Clamping Force
ARNO 125: 40 kN I ARNO 160: 50 kN
Weight
ARNO 125: 25 kg I ARNO 160: 50 kg
Application / Use
Universal high-pressure clamp with a narrow, space-saving, design for conventional machines. Easy to operate hand crank.
Features
- Sturdy base body made of ductile cast iron GJS-600
- Functional surfaces hardened and ground
- Optimum accuracy on the workpiece due to ground-in "camber" on the fixed jaws
- Scope of delivery: incl. 4 clamping claws, 1 crank handle
Hydraulic Force Intensifier
Width: ARNO 125 - 04.10.125.000.9 I ARNO 160 - 04.10.160.000.9
Mechanical Force Intensifier
Width: ARNO 125 - 04.11.125.000.9 I ARNO 160 - 04.11.160.000.9
Why is the ARNO High Pressure Machine Vise available with a hydraulic or mechanical spindle?
The hydraulic spindle is smoother, with optical clamping force display and slightly a lower cost.
The mechanical spindle is more durable, with exact clamping force adjustment and pretensioning capability.

How is the "extended" clamping range set?
With the extended clamping range, the last pin is inserted through the groove of the spindle nut. This results in even more clamping range.

What does the ground-in "angle" on the fixed jaw mean?
The fixed jaw is manufactured with an acute angle of approx. 0.05 mm to the base body.
The clamping force clamps the fixed jaw to an exact angle of 90°.


The hand crank rotates without the workpiece being fully clamped.
The 3 cylinder screws on the face of the spindle should be tightened to the recommended torque.

The bearing washer with which the spindle is fixed to the upper part is broken.
This bearing washer is actually not broken, but is made of 2 parts in order to be able to mount the spindle.

My ARNO High Pressure Machine Vise is no longer stretching properly. What should I do?
If the crank handle can be turned without significant resistance during clamping, the full clamping force is not achieved, the spindle is defective. Please send the spindle to us. You will then receive a cost estimate for the repair.