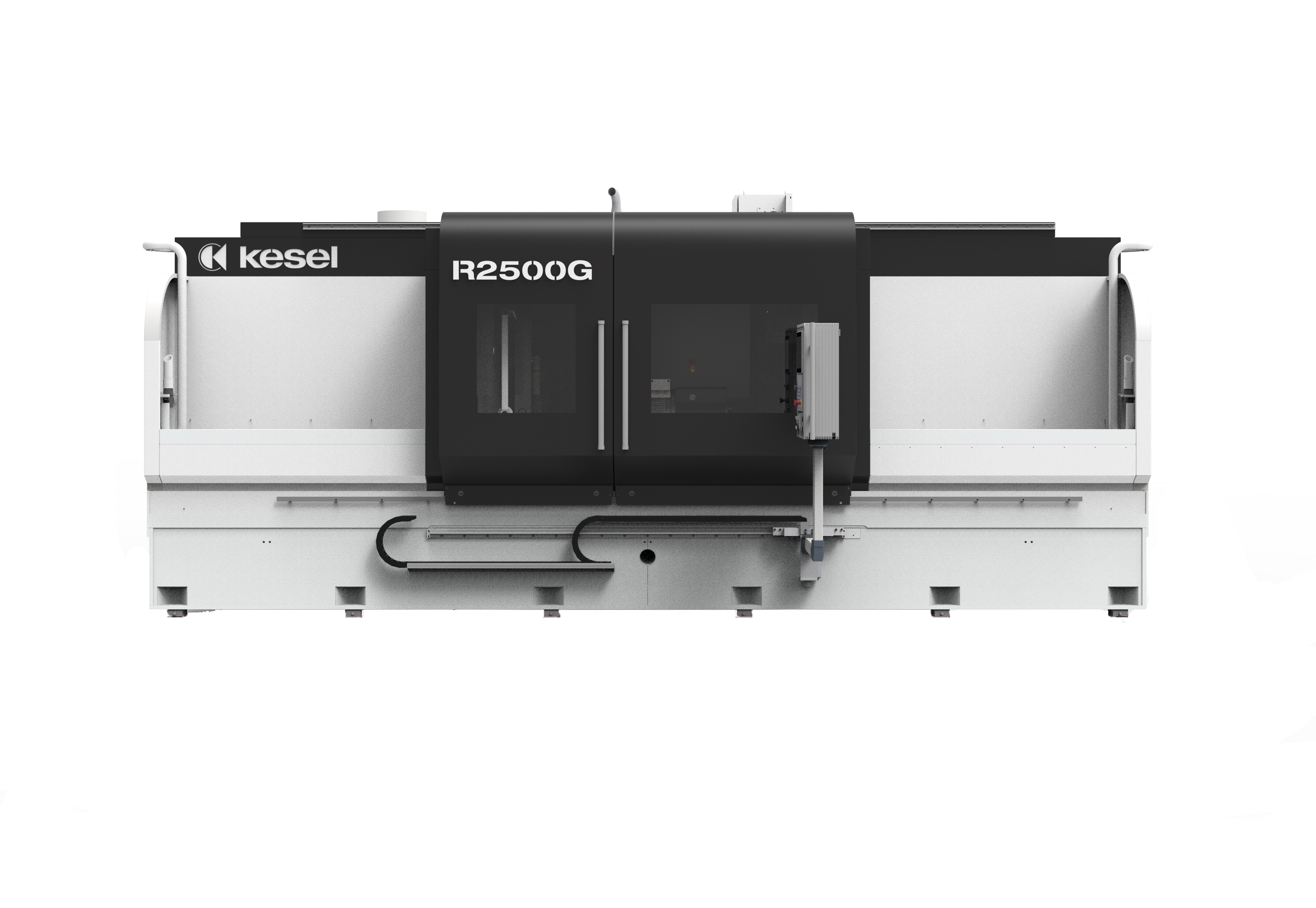 Gear Rack Grinding Machine
R-Series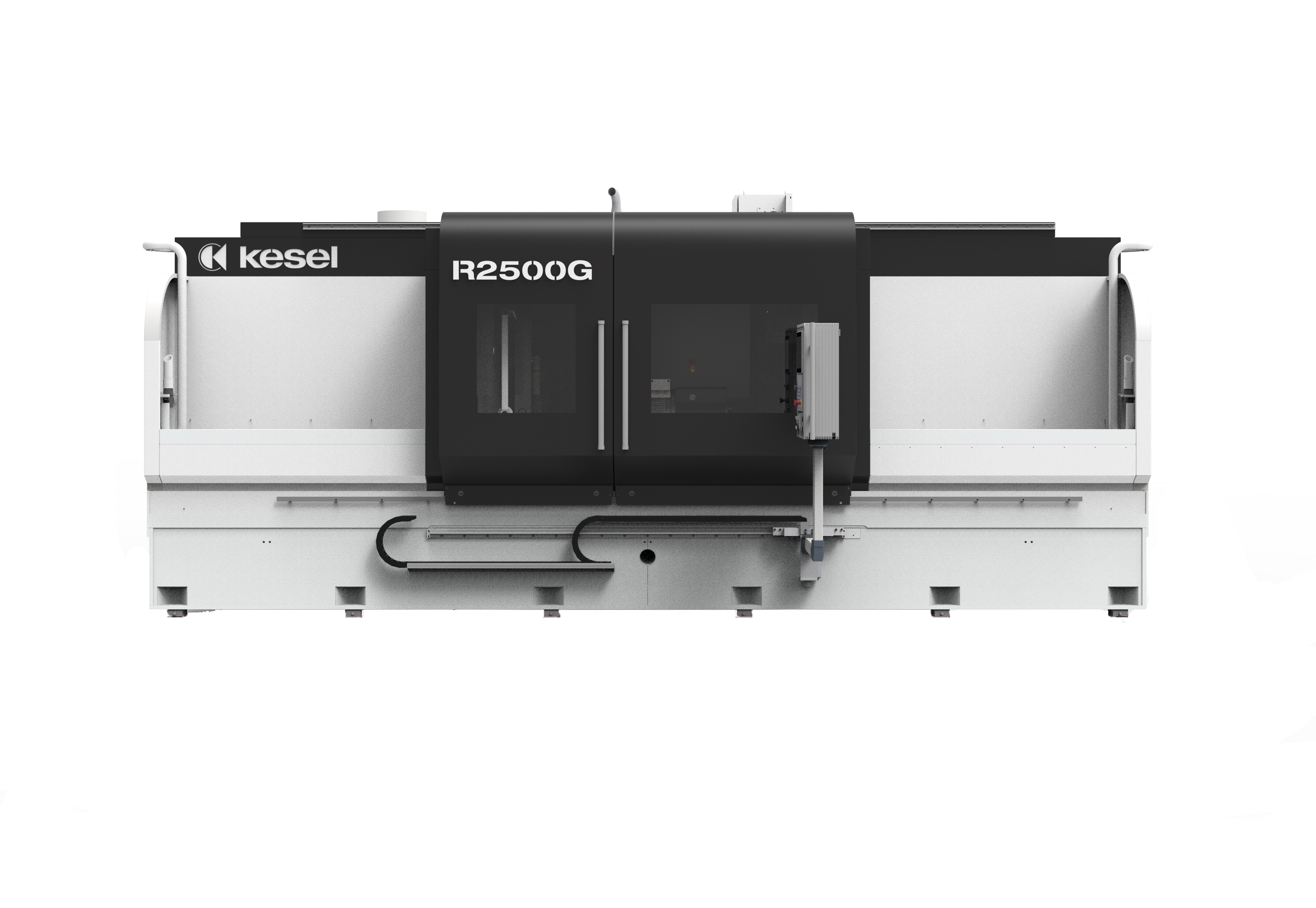 Productivity and precision is power. Reach your production and quality goals in record time with the latest grinding machine from the Kesel R Series. Gear rack and profile grinding at high volume has never been this effective.
With a brand new design and extensively optimised high-performance technology, the R Series grinding machines from Kesel set a new standard in high quality, high productivity gear rack and profile grinding. From the newly developed grinding head to the re-engineered coolant and swarf management system, the R Series machines deliver both industry-leading dimensional precision and unbeatable surface quality.
If you are looking to reduce secondary processing time, increase productivity and dramatically accelerate the machine's ROI the R Series from Kesel is the perfect machine. The world-first X2T twin-table setup, the integrated SW3K swarf vacuum and a new operating system allow productivity volumes never seen before.
| | |
| --- | --- |
| Industry: | Gear Rack |
| Technology: | Grinding |
Unbeatable precision up to DIN Q5.
Available with fully automated loading / unloading.
Extremely rigid and thermally stable machine for high-production processes.
X-axis (horizontal / table)
Up to 2.940 mm
Y-axis (vertical / depth)
250 mm
Z-axis (traverse / infeed)
620 mm
B-axis (rotation / helix)
+/- 25 °
Grinding wheel width (max.)
127 mm
Grinding wheel diameter (max.)
400 mm
Grinding wheel diameter (min.)
243 mm
Control
Siemens SINUMERIK 840D sl
Clamping System
Magnetic, hydraulic or hybrid options available
Installation dimensions (L x W x H)
9,400 x 7,850 x 3,200 mm
Machine weight
approx. 26,500 kg
Options
"Automatic sliding doors
Controlled B-axis
Grinding wheel changing unit
Customised clamping setups"


How many racks can be clamped simultaneously?
Depending on the cross section, the Gear Rack Grinding Machine R2500G can clamp up to 15 racks simultaneously. This ensures unrivalled productivity.

What quality can be achieved on the Gear Rack Grinding Machine R2500G?
The Gear Rack Grinding Machine R2500G is capable of grinding racks to DIN Q5. We offer multiple setup options to provide you with the machine configuration that meets your market's requirements.

Is the Gear Rack Grinding Machine R2500G supplied with a coolant system?
Yes. Like all the machines we manufacture we believe it is equally important to ensure they have perfectly matched coolant and swarf management systems. The system supplied with the R2500G provides volume and pressure exactly where it is required all of the time.

Does the Gear Rack Grinding Machine R2500G have an dressing system?
The Gear Rack Grinding Machine R2500G is supplied with an integrated 2-axes diamond dressing wheel. For modules above 14 we also provide a table-based dressing tool for grinding  larger modules.

Can the Gear Rack Grinding Machine R2500G be automatically loaded and unloaded?
The Gear Rack Grinding Machine R2500G can be supplied with a fully automated loading and unloading cell. As well as loading the material the automation also ensures the clamping system remains clear of swarf at all times.

What clamping table options are available with the Gear Rack Grinding Machine R2500G?
As well as the traditional single table setup the Gear Rack Grinding Machine R2500G is also available with the X2T twin-table system. This can significantly reduce processing times and boost productivity by more than double.

More interesting machines