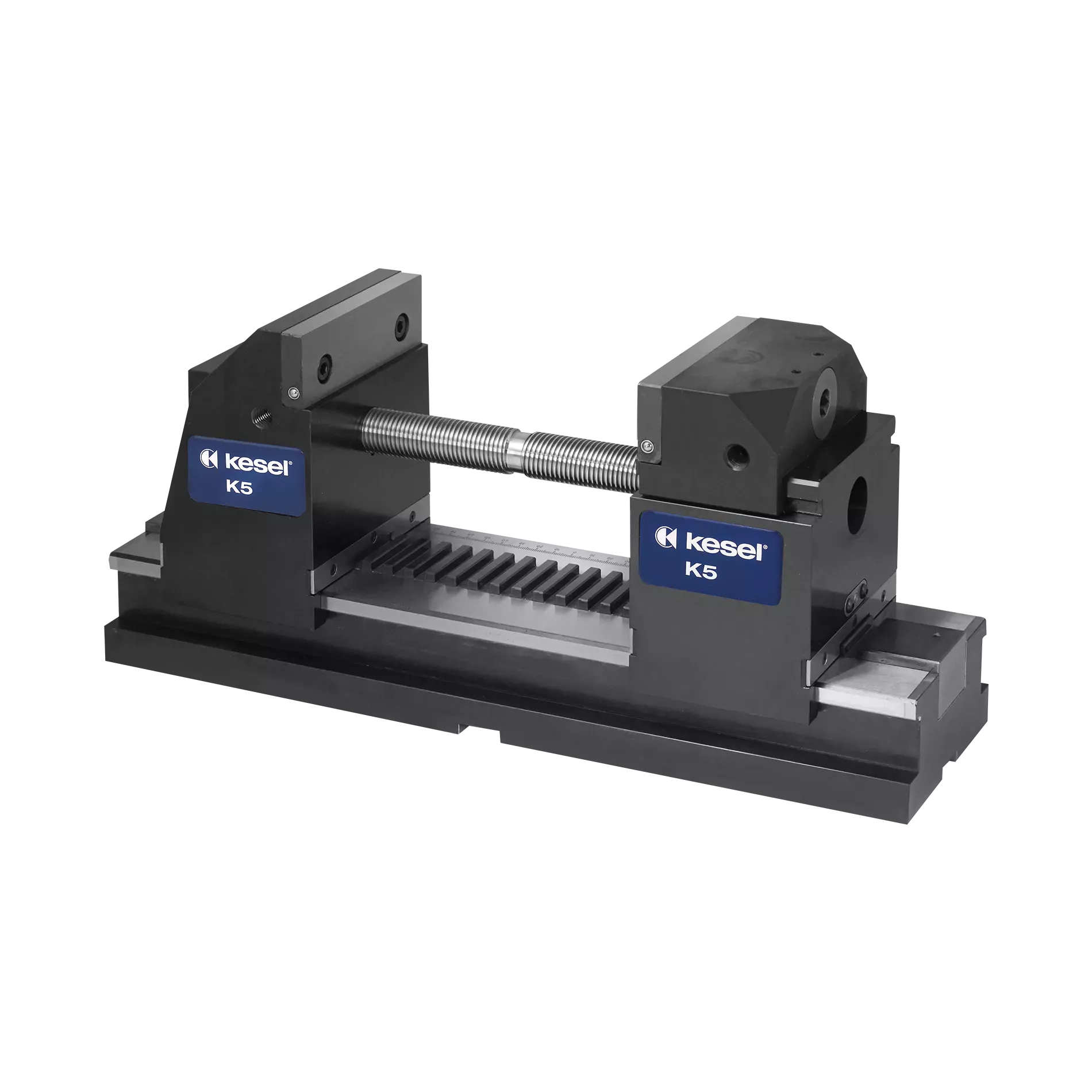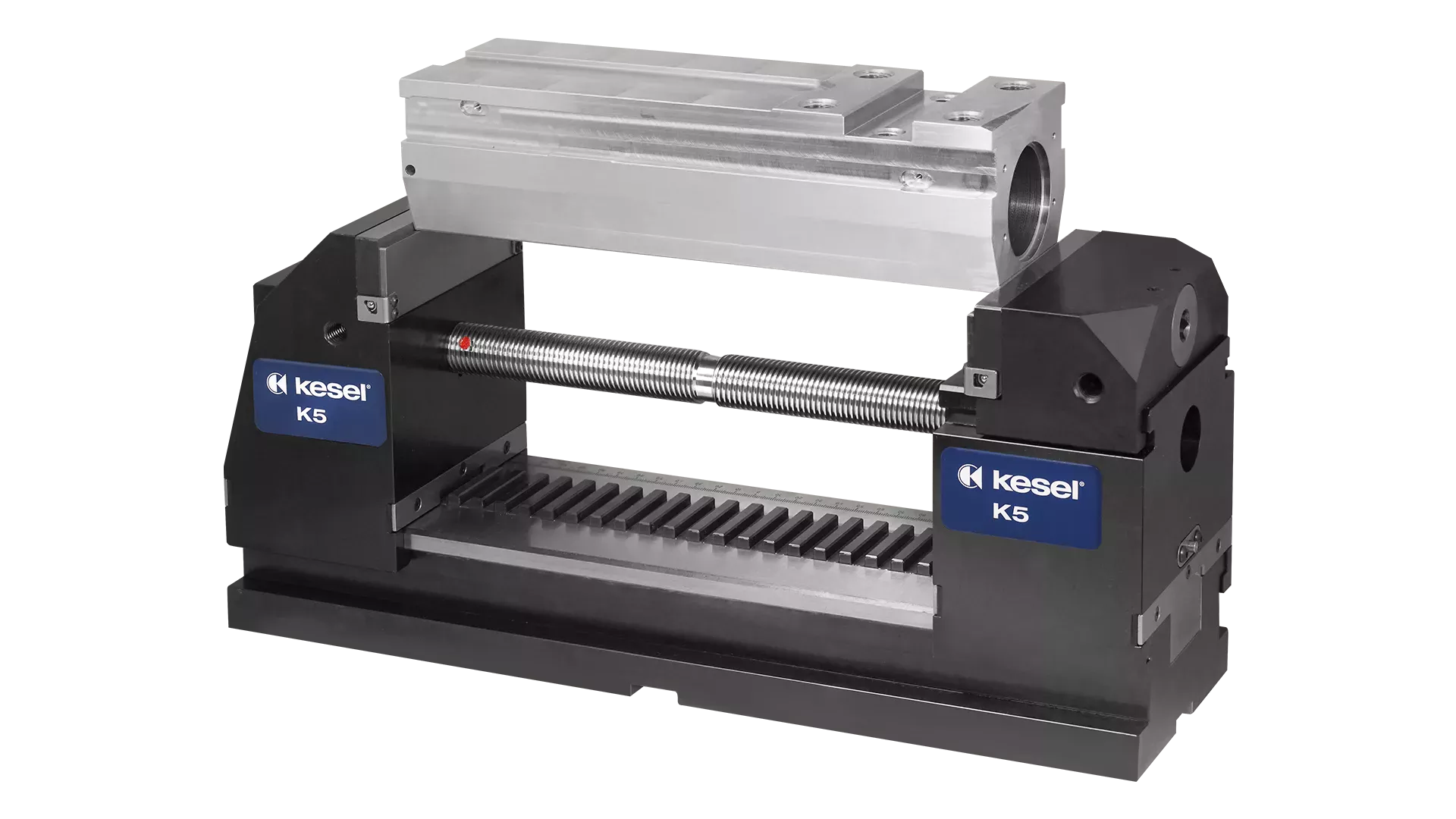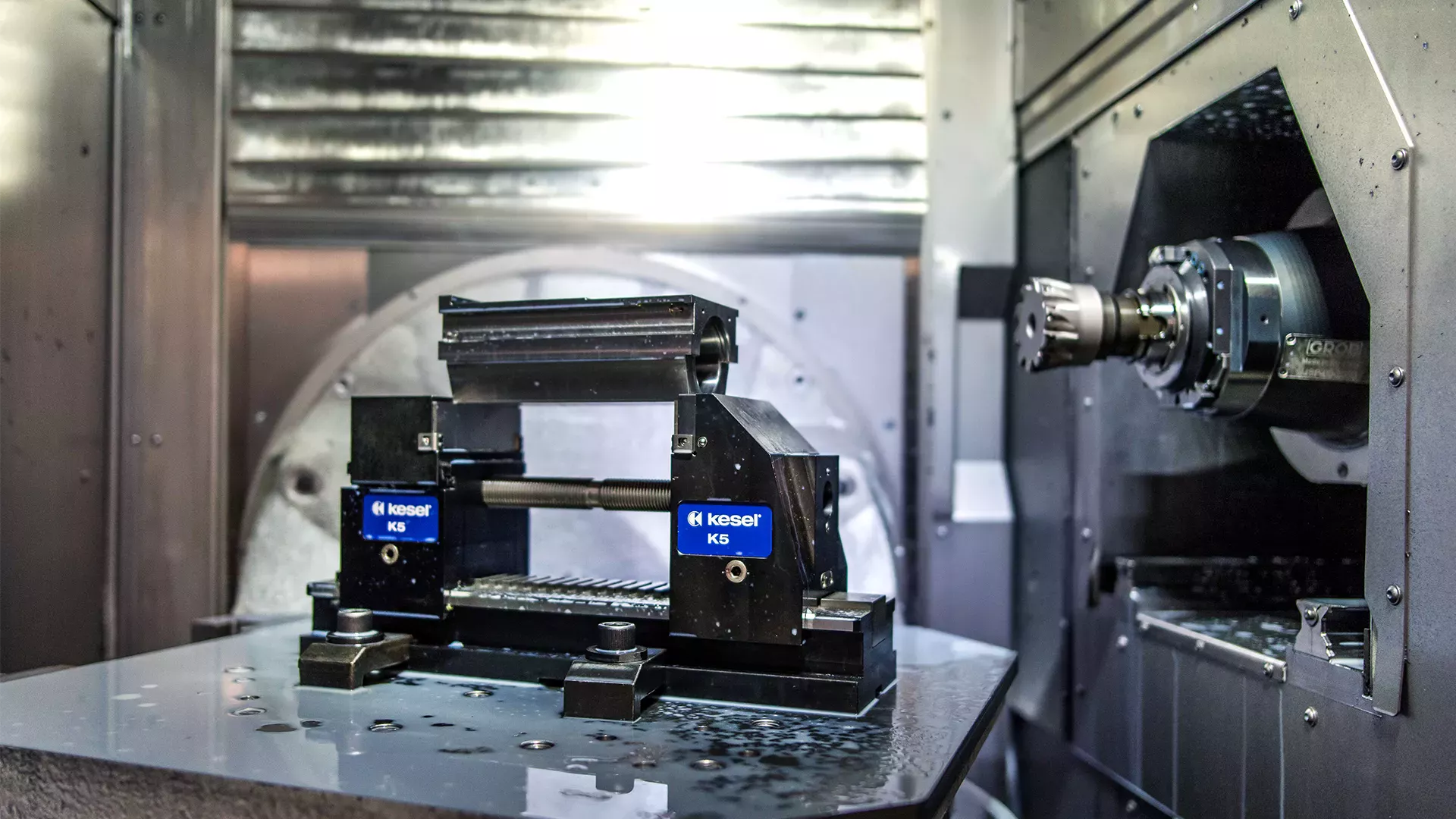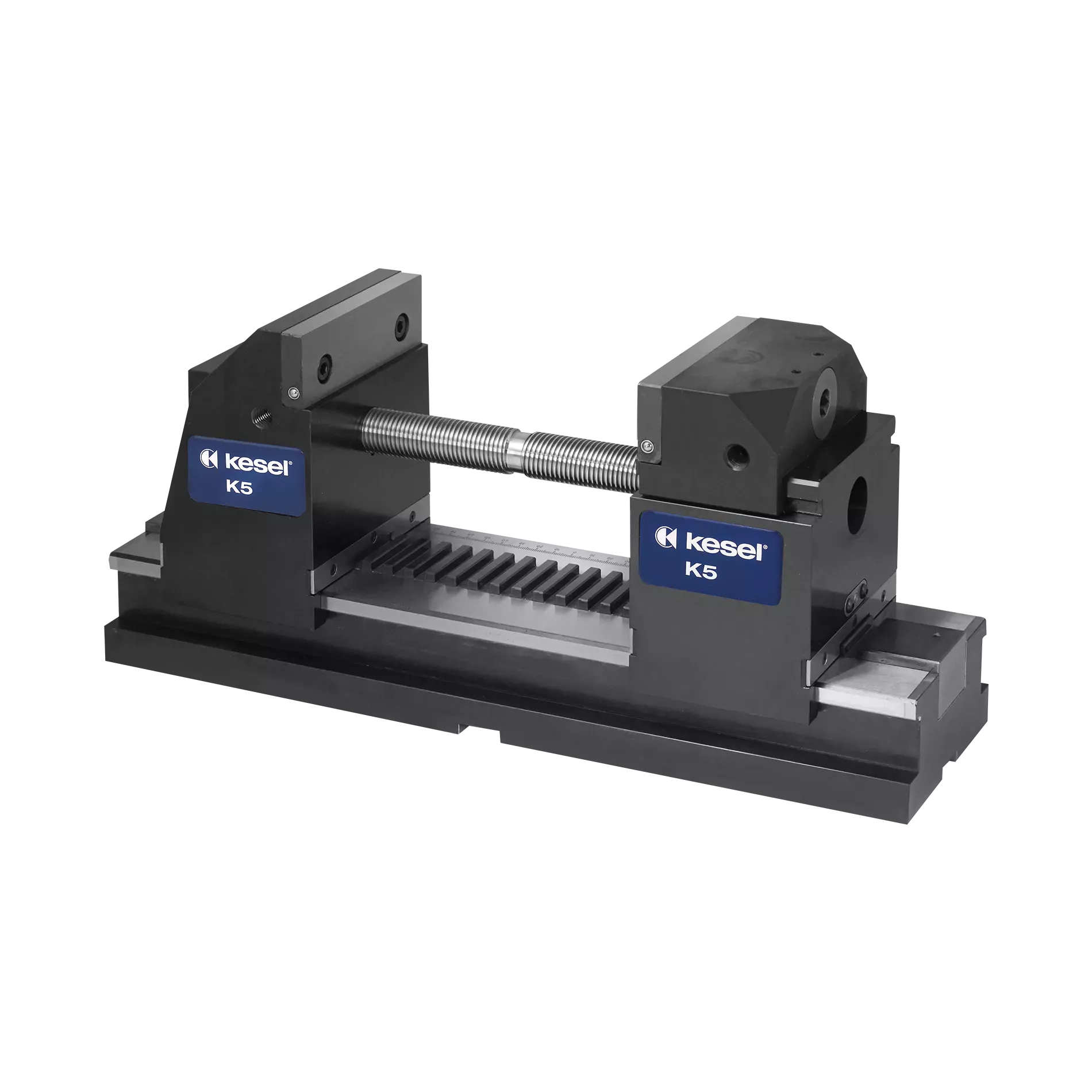 The Kesel K5 vise. The world's first 5-axis vise with pre-tensioning capability! Due to the unique double spindle design, the K5 Machine Tool Vise provides pre-tensioning of the vise; deflections and harmful vibrations are almost completely eliminated. Achieve the maximum accuracy!
With the unique click-stop quick adjustment, different clamping widths can be changed over in the shortest possible time. This offers the customer market-leading precision, reduces operator set-up times and increases productivity.
Jaw width:

91 - 125 mm

Processing:

5-Axes processing

, conventional processing
Optimum accessibility for 5-sided machining
Flexibility due to large 16 mm clamping stroke
Quick adjustment of the clamping width
Clamping Width
8 – 276 mm
Clamping Force
40 kN, with 100 Nm
Application / Use
Flexible mechanical compact clamp for 5-sided machining and for clamping unmachined parts. Can be flexibly adapted to the workpiece by using different jaws.
Features
- 5-sided accessibility
- Preloaded system: highly accurate, no vibrations
- Flexible jaw programme
General
5-Axis-Vise K5: Art. Nr. 04.25.157.1001
Can the fixed jaw be adjusted?
Yes, the fixed jaw can be placed individually on the base body. This provides optimum accessibility to the workpiece.
Why does the K5 machine vise have a " pre-tensioned " system?
The pretensioned system on the K5 greatly increases the rigidity of the clamping.
This avoids vibrations and improves accuracy.

When clamping small parts, do the ends of the spindle protrude from the vise?
No, the K5 is delivered with a long and a short spindle. These can be easily exchanged, depending on the span.

How does the indexing system work on the K5 machine vise?
Using a Allen key, a locking bolt can lock or unlock the jaw of the K5 in the desired span on the locking rail.

How do you clamp the K5 machine vise?
Workpieces can be clamped on the machine vise using a torque spanner and the supplied Allen key.
What are the steel ball-bearings in the jaws used for?
These are spring-loaded pressure points. Our Kesel step ledges (support ledges) can be clicked into these.