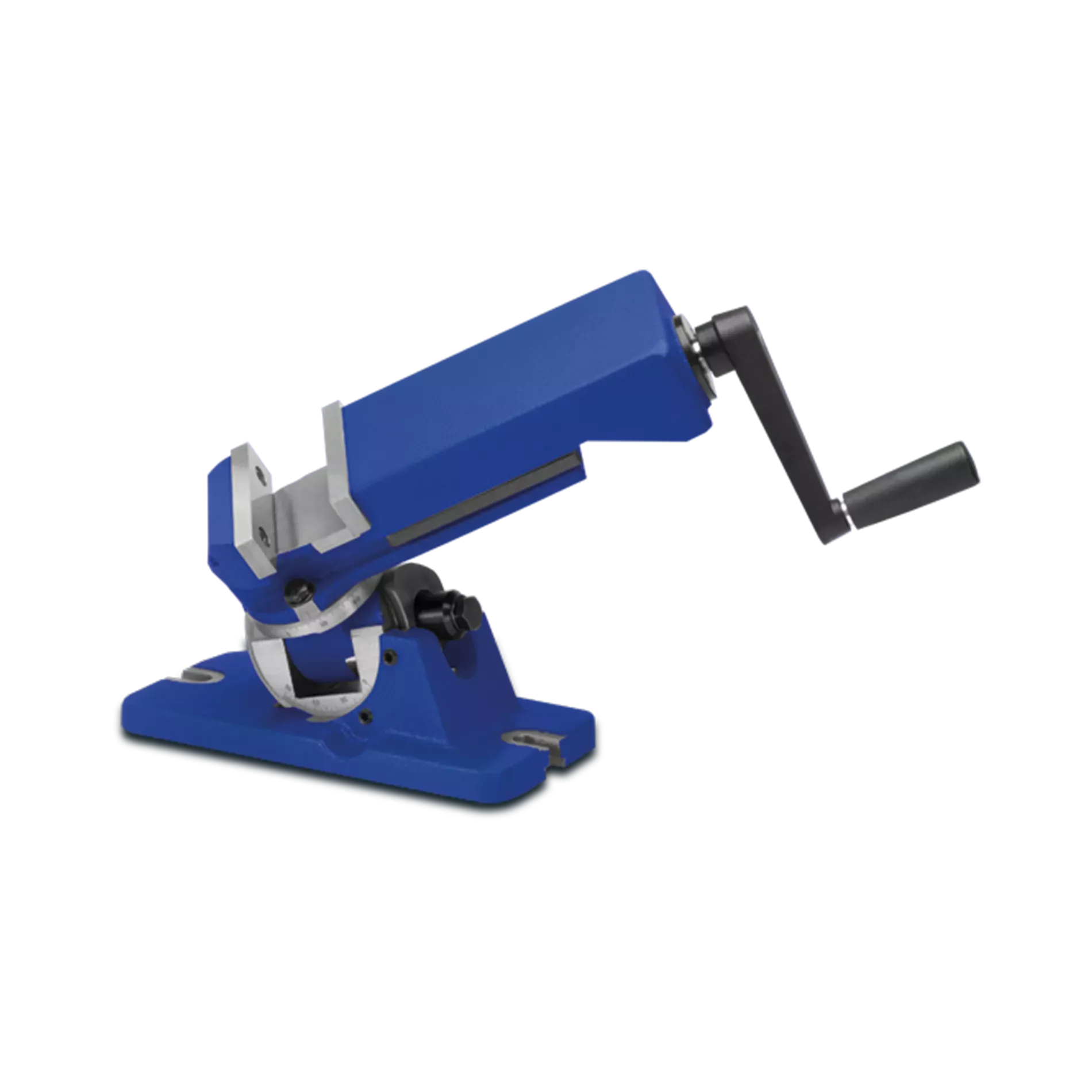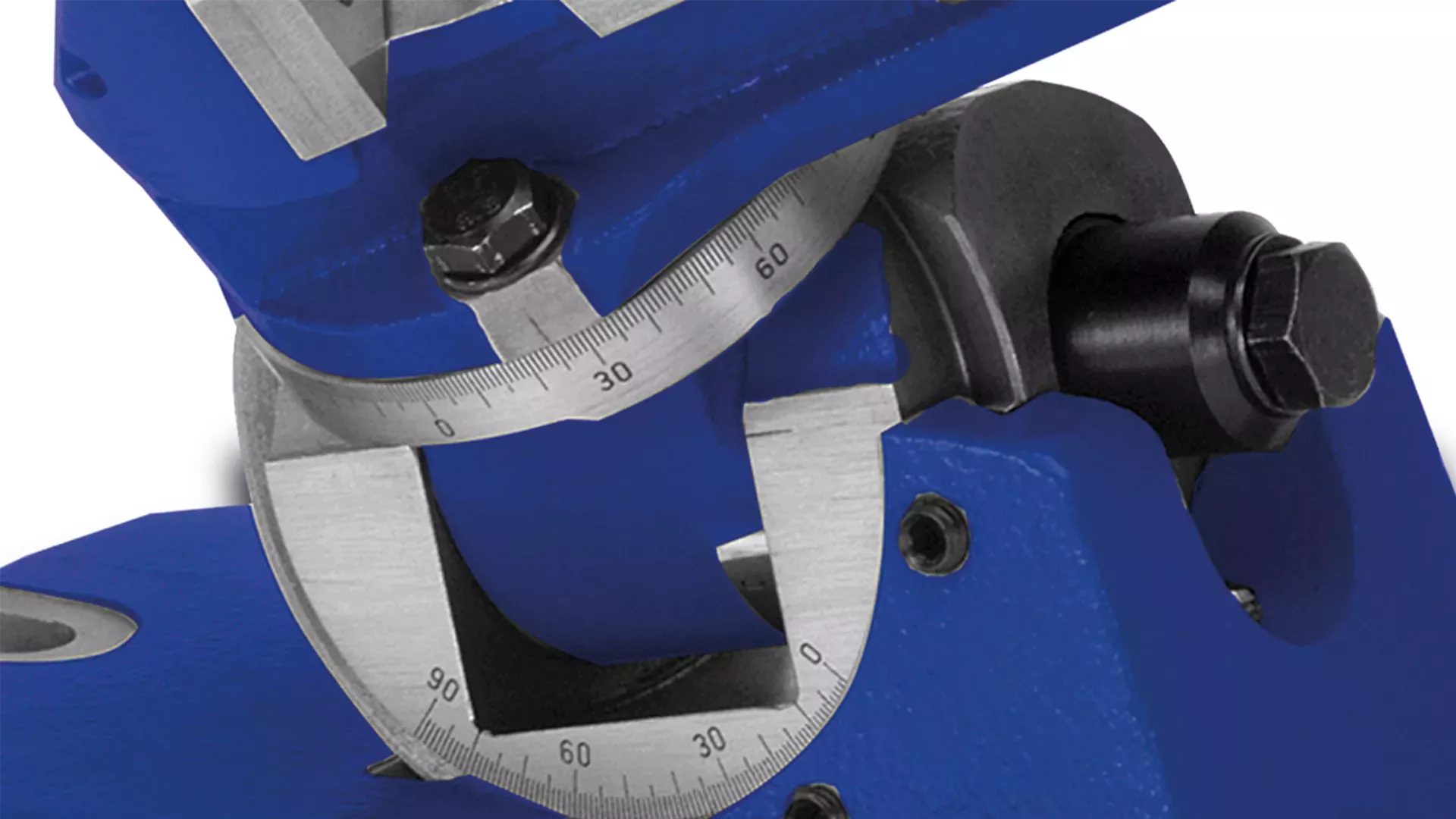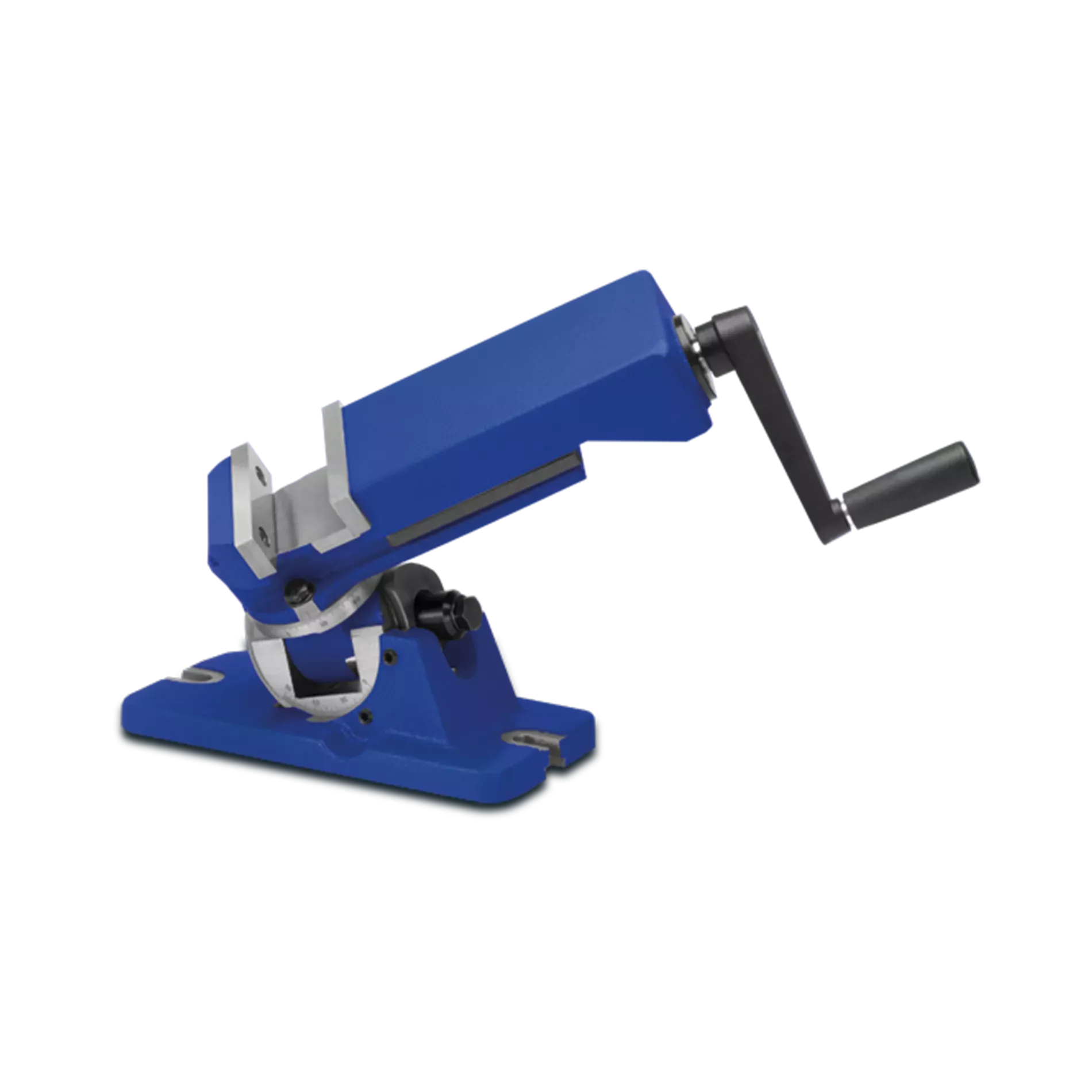 The universal pivoting vise USS isn't called that for nothing! Turning, pivoting or tilting, with the USS the workpiece can be positioned in all axes.
This makes it a universal tool for easy machining of angled surfaces and ideal for use in tool grinding. By simply adjusting the vise, workpieces can be optimally machined in different planes in one set-up without retooling.
| | |
| --- | --- |
| Jaw width: | 45 - 90 mm |
| Processing: | 5-Axes processing |
Excellent accessibility for inclined machining
Fast and accurate determination of the setting angle using engraved scales
For optimal stabilisation and rigidity, all swivel and rotation axes are close together
Clamping Force
20 kN with 60 Nm
Application / Use
Mechanical single-sided clamp for light machining of inclined surfaces, as well as for tool grinding.
Features
- Can be used universally for light milling, drilling and grinding work for machining workpieces with defined angles
- Can be swivelled and rotated in 3 planes: 1 x 360°, 2 x 90°
- Mechanical direct spindle
- Alignment through longitudinal grooves
- Scope of delivery: incl. hand crank and adjustment tool
General
USS 80 - Art. Nr. 04.20.000.000.3
For what kind of work can the USS Machine Tool Vise be used?
The USS Machine Tool Vise is used for light machining where the workpieces must be clamped at an oblique angle.

How to fix the USS Machine Tool Vise on the machine table?
The USS Machine Tool Vise is aligned via 2 alignment grooves 20H7 with keyways. The attachment is made via 2 clamping screws.
Is it possible to tension the USS Machine Tool Vise with more than 60 Nm?
With a clamping torque of 60Nm, approx. 20 kN clamping force is achieved. It should not be clamped more strongly.
Which tool is used to clamp the USS Machine Tool Vise?
Span adjustment and tensioning on the USS Machine Tool Vise is done with the supplied hand crank.
How is the angle adjustment done on a USS Machine Tool Vise?
The USS Machine Tool Vise is adjusted with the supplied combination spanner and the Allen key.
How is the USS Machine Tool Vise attached to the machine table?
The vise is aligned on the USS by means of 2 sliding blocks and screwed into the longitudinal grooves with 2 screws and washers.