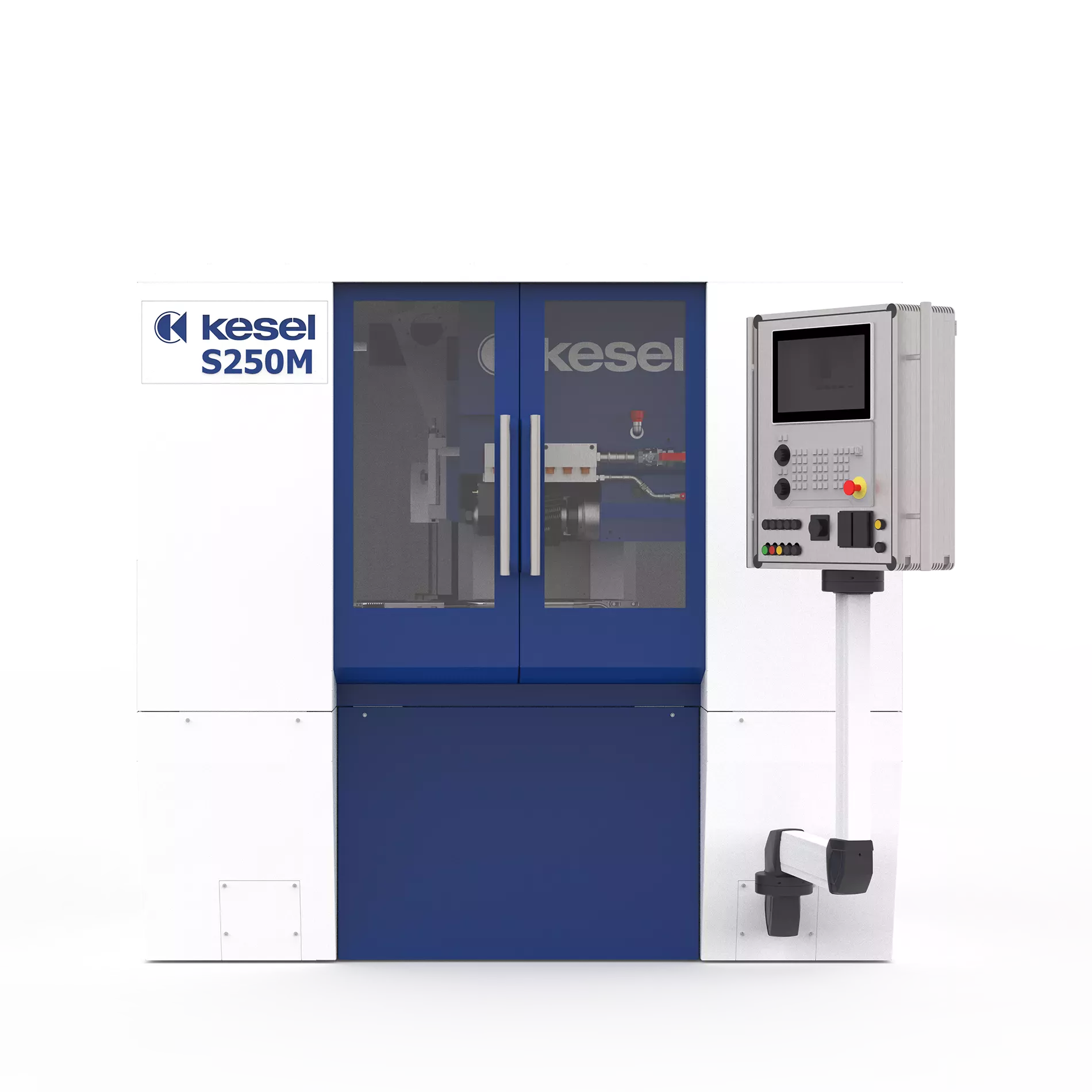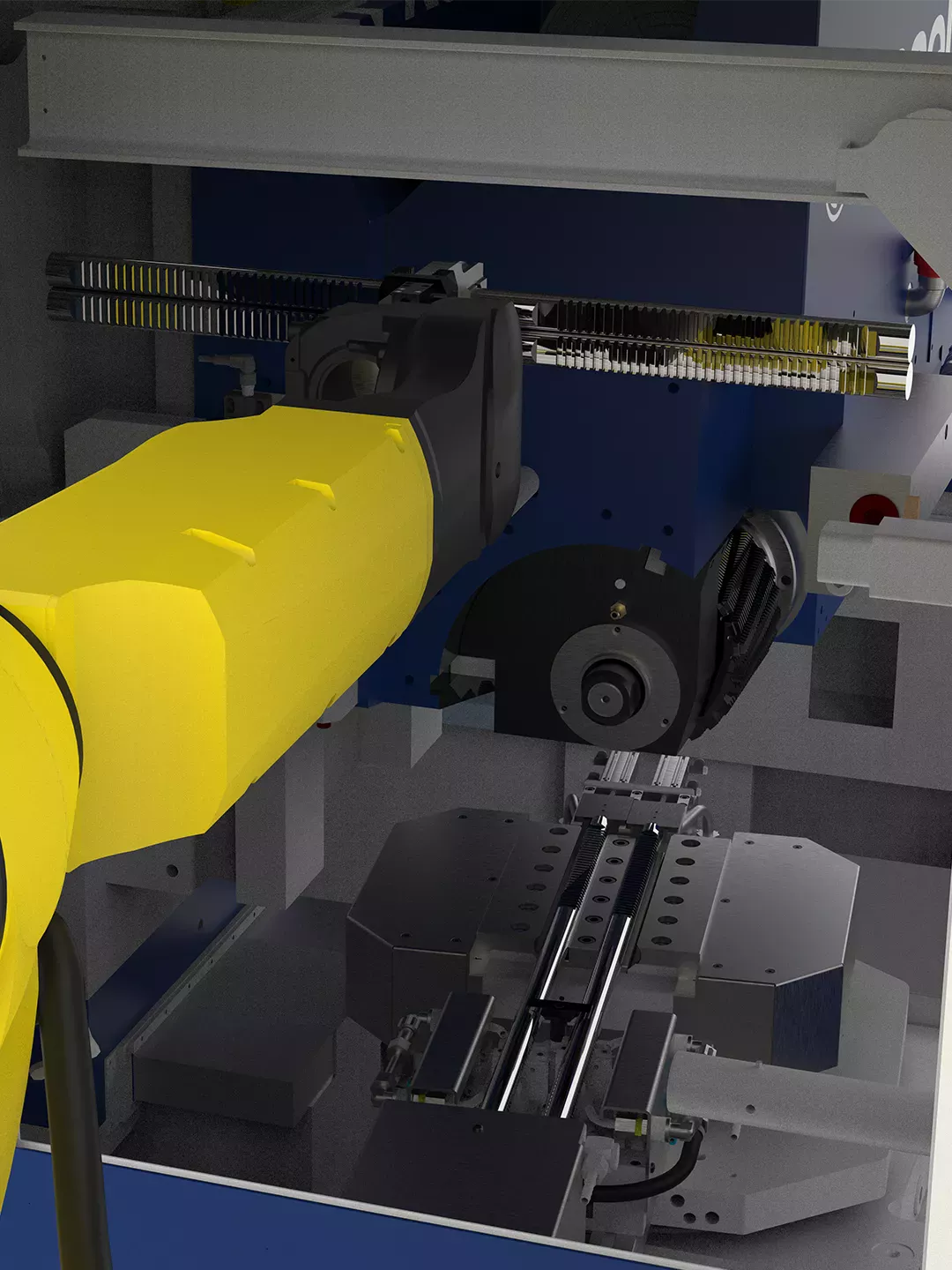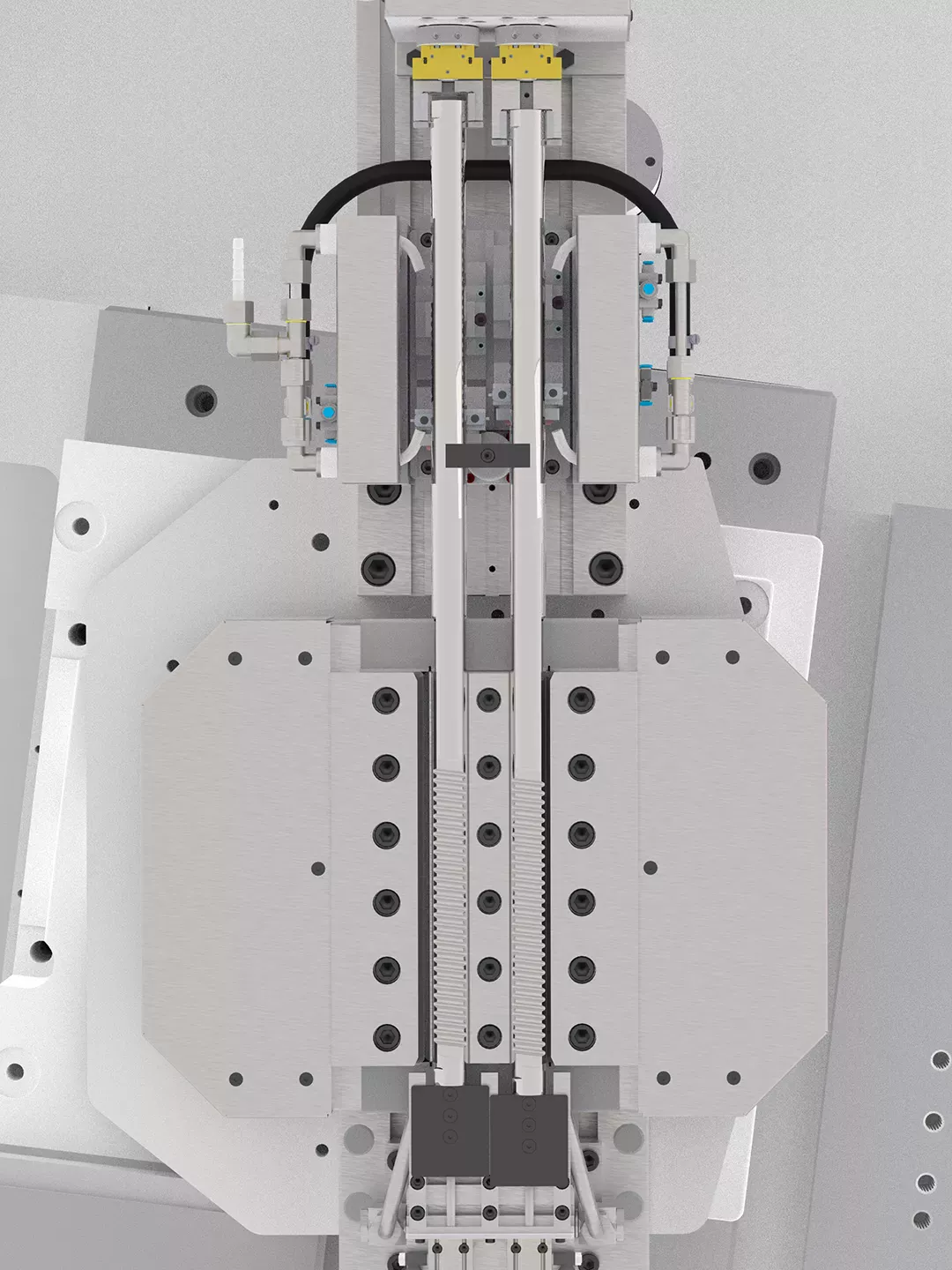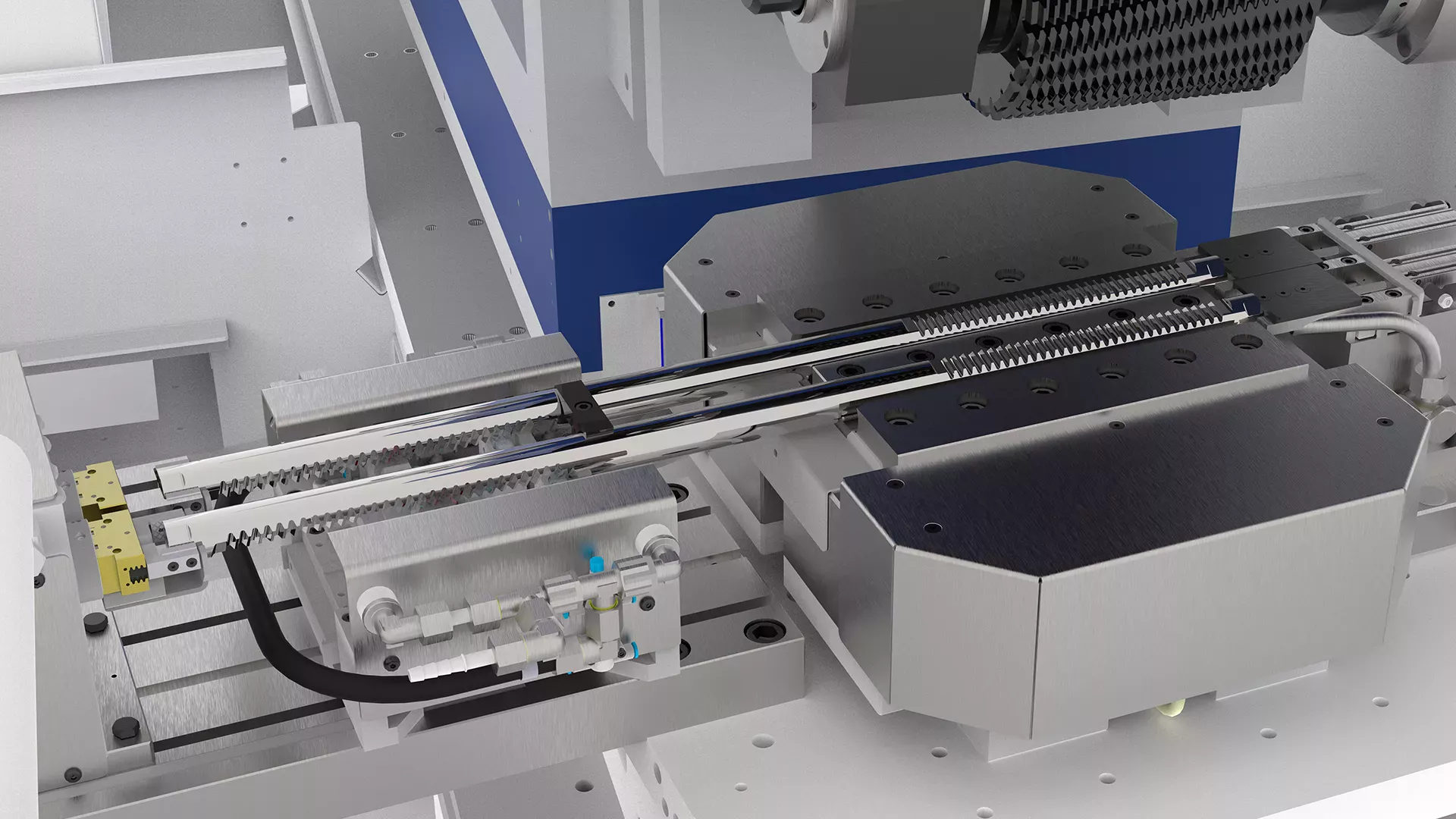 Steering Rack Milling Machine
S250M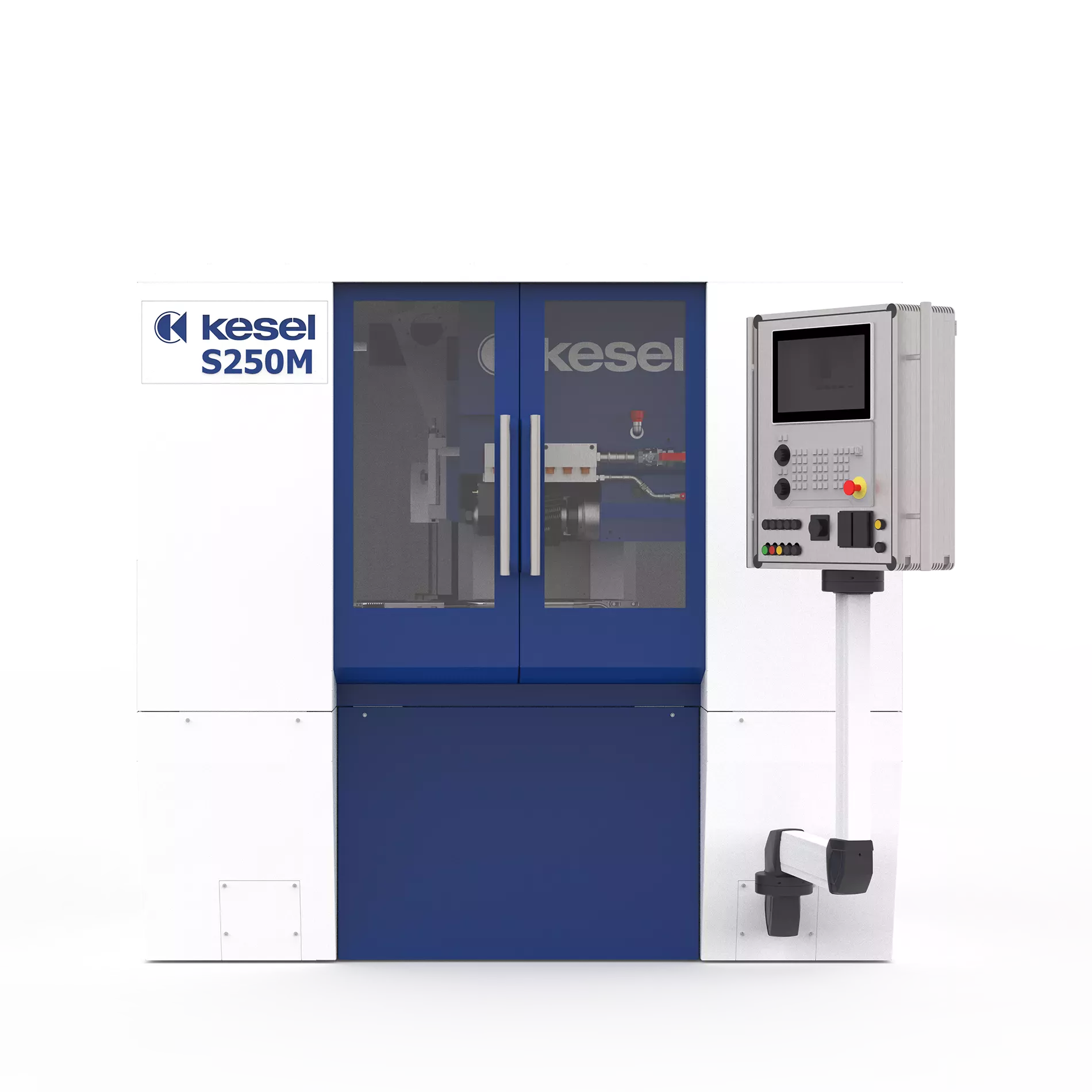 Quality, consistency and volume; the brand new S250M steering rack milling machine delivers on all fronts. With a focus on world-class quality our team of engineers have designed our latest steering platform to achieve the highest standards of precision within a system that is designed for economical costs per part.
Whether single or dual pinion, our latest twin clamping system ensures manual and automated operations can be completed with ease and at volume. Supplied either as a single workstation for standard racks or as a completely automated 2-station cell for dual pinion manufacturing, the S250M is available with a range of flexible automation options.
Supplied with its own custom coolant management system the S250M offers a compact, flexible solution to high volume steering rack manufacturing. And with the ability to change the tooling in a matter of minutes, machine uptime as well as part flexibility can be maintained at all times.
The S250M. A new era begins.
Industry:

Automotive

, Gear Rack

Technology:

Milling
A completely redesigned machine platform for productivty and precision.
Fully automated solutions for single and dual pinion manufacturing.
A brand new milling head for even higher performance!
Control
Siemens SINUMERIK 840D sl
Clamping System
Dual or Twin-A1 clamping system
Clamping Range
Racks up to 1000 mm in length and 32 mm in diameter
Installation dimensions (L x W x H)
6,900 x 8,300 x 2,700 mm
Options
"Twin-A1 axis for second toothing (dual pinion).
Fully automated loading systems.
Complete dual pinion manufacturing cell."


How many racks can I clamp in the Steering Rack Milling Machine S250M?
Both our standard and twin-A1 axes can clamp 2 racks simultaneously for maximum productivity.

Can the Steering Rack Milling Machine S250M mill the toothing on ballscrew racks?
Yes! As well as standard single pinion, the Steering Rack Milling Machine S250M can also mill ballscrew and dual pinion racks.

Can the Steering Rack Milling Machine S250M mill both toothings on a dual pinion rack?
Yes. With the use of our twin-A1 axis that is possible. For mass production we have also  developed a 2-station, stand-alone cell which mills dual-pinion racks with fully automated handling.

What coolant medium is used with the Steering Rack Milling Machine S250M?
We use oil as standard in the Steering Rack Milling Machine S250M. This provides optimal surface finish and lubrication which supports longer tool life.


What experience do Kesel have in the automtive industry?
We have been working alongside Tier 1 automotive suppliers for many decades. This has given us an intimate understanding of the industry's requirmeents. We have machines worldwide at almost every leading manufacturer.

Is milling an effective process?
Milling steering racks offers the very best combination of productivity, precision, flexibility and investment. Continual market feedback has confirmed this year after year.