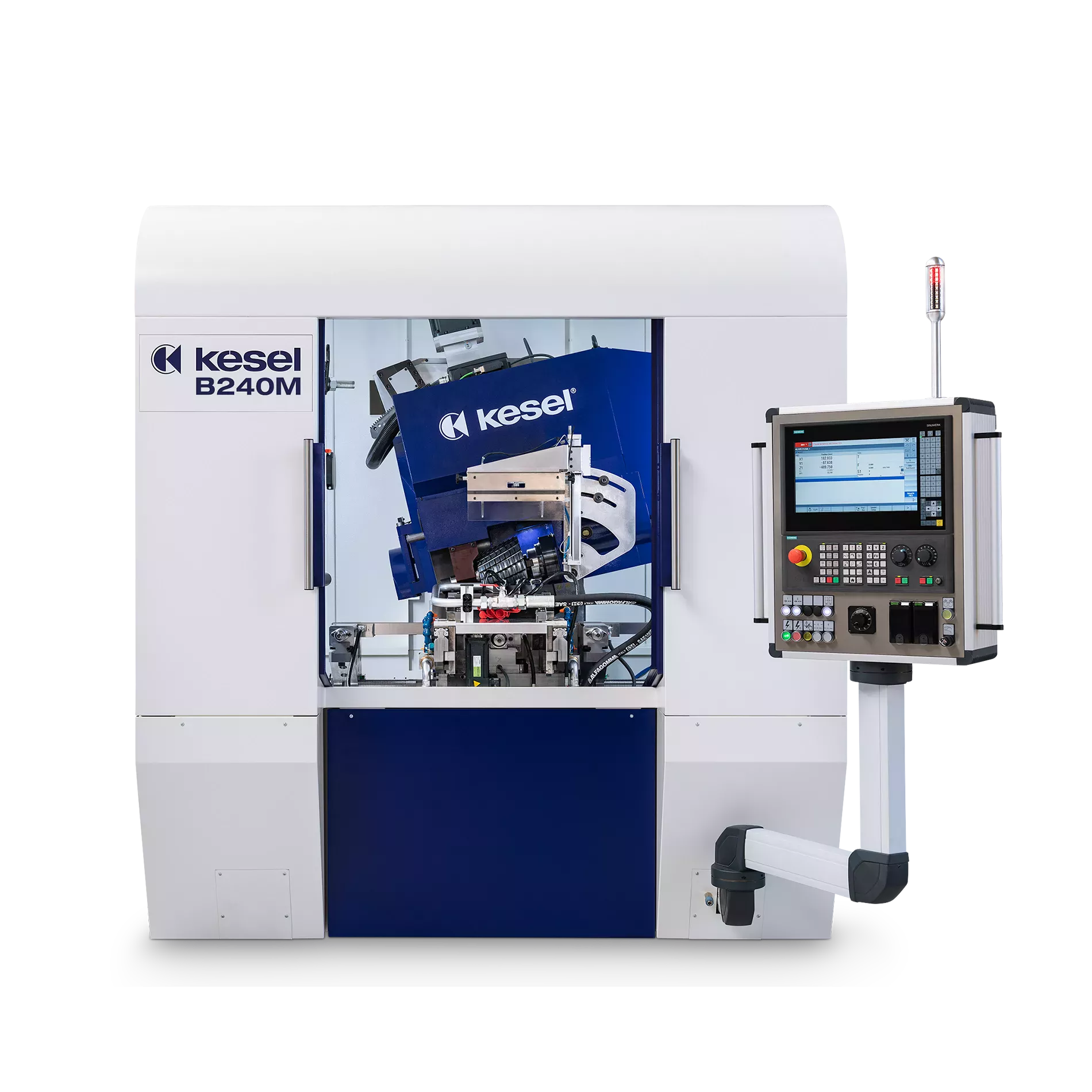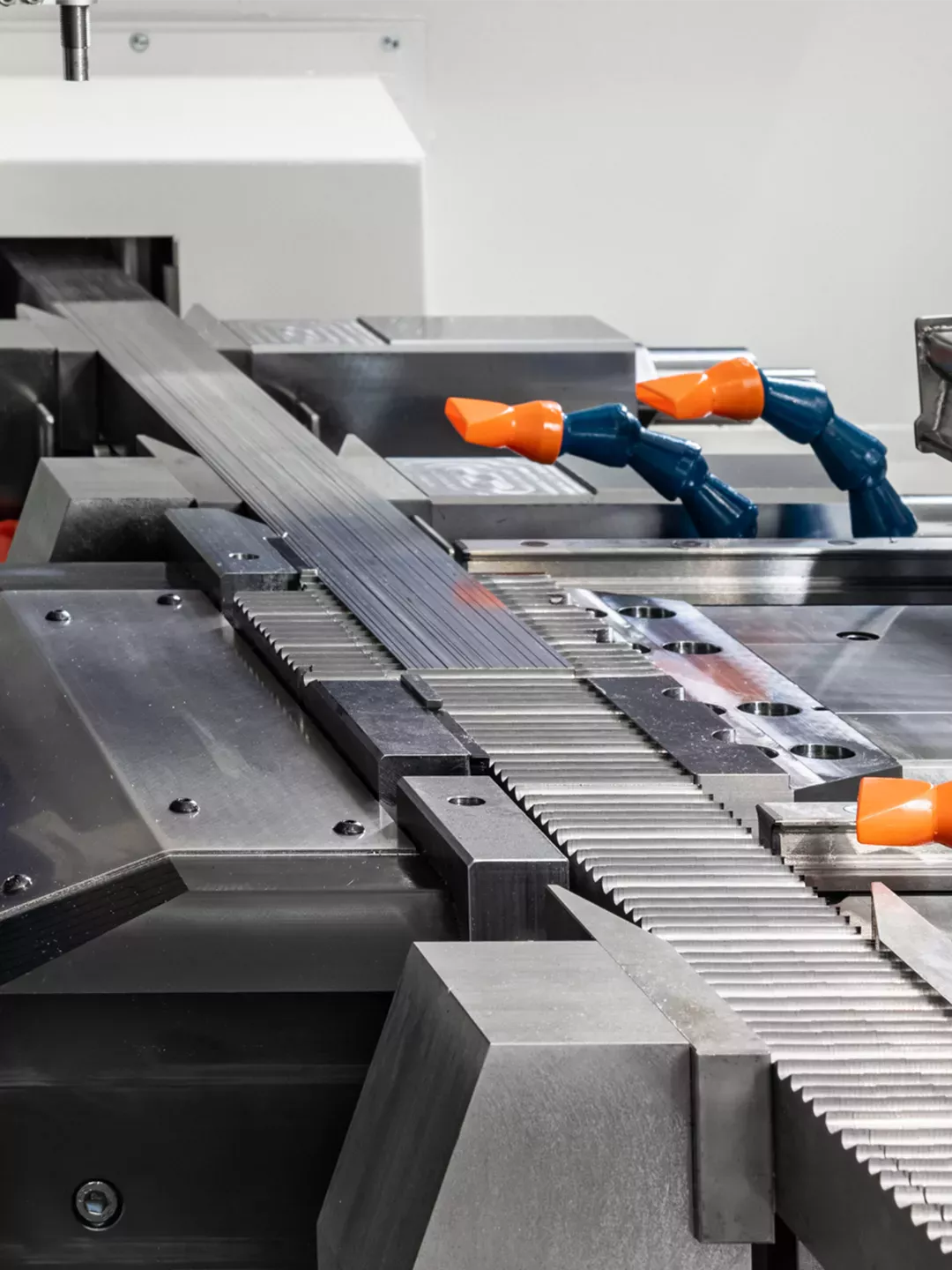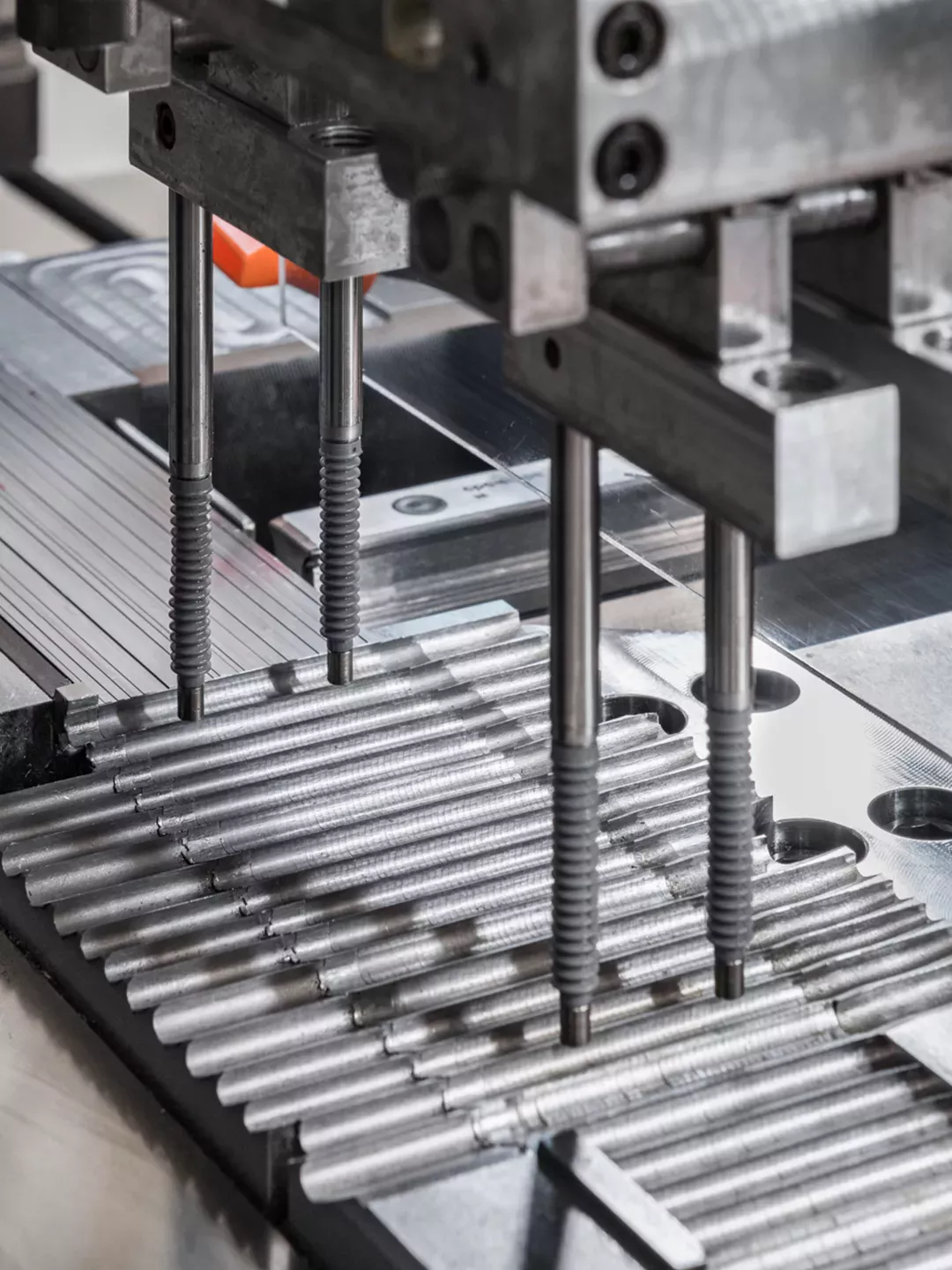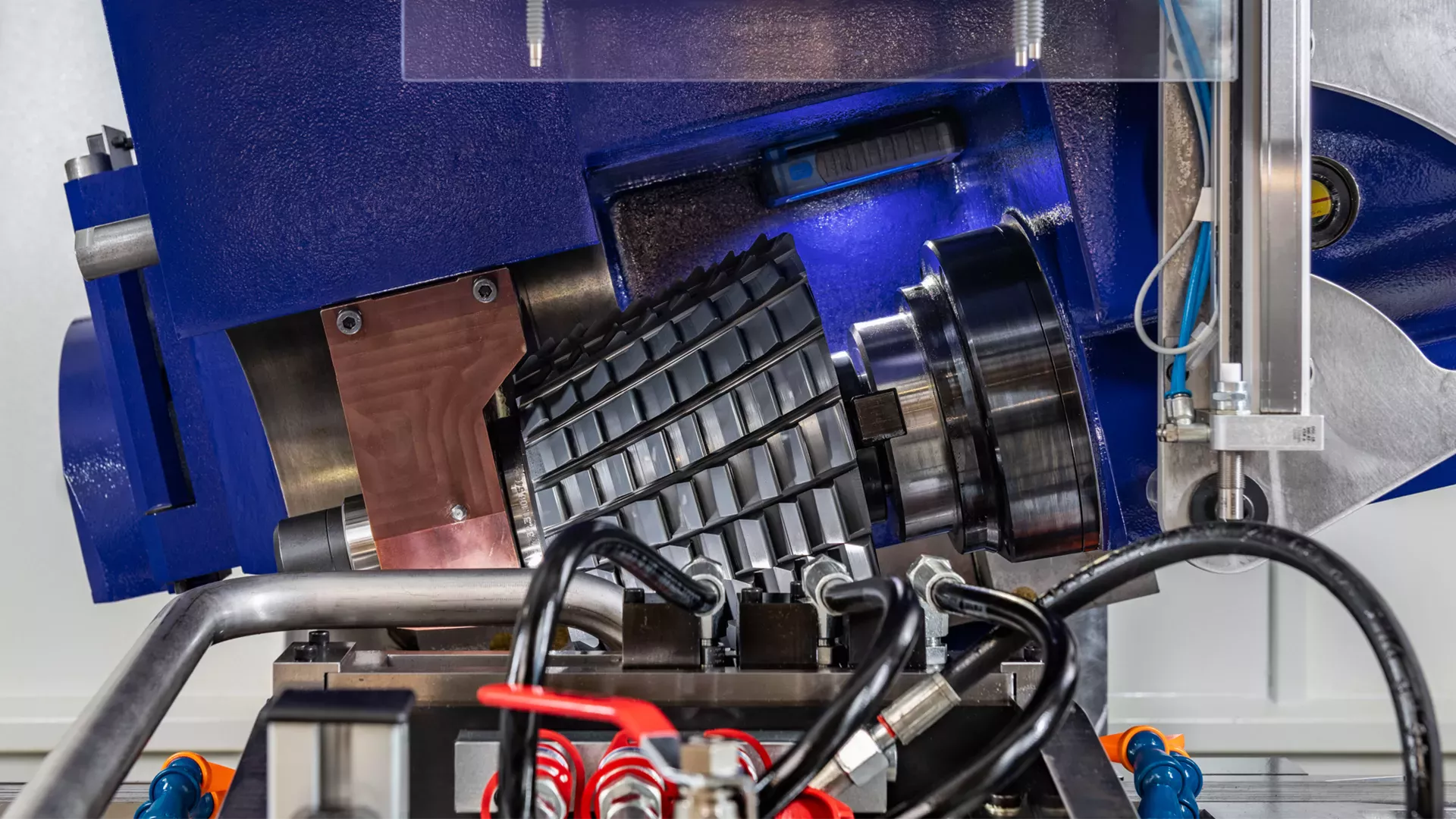 Bandsaw Blade Milling Machine
B240M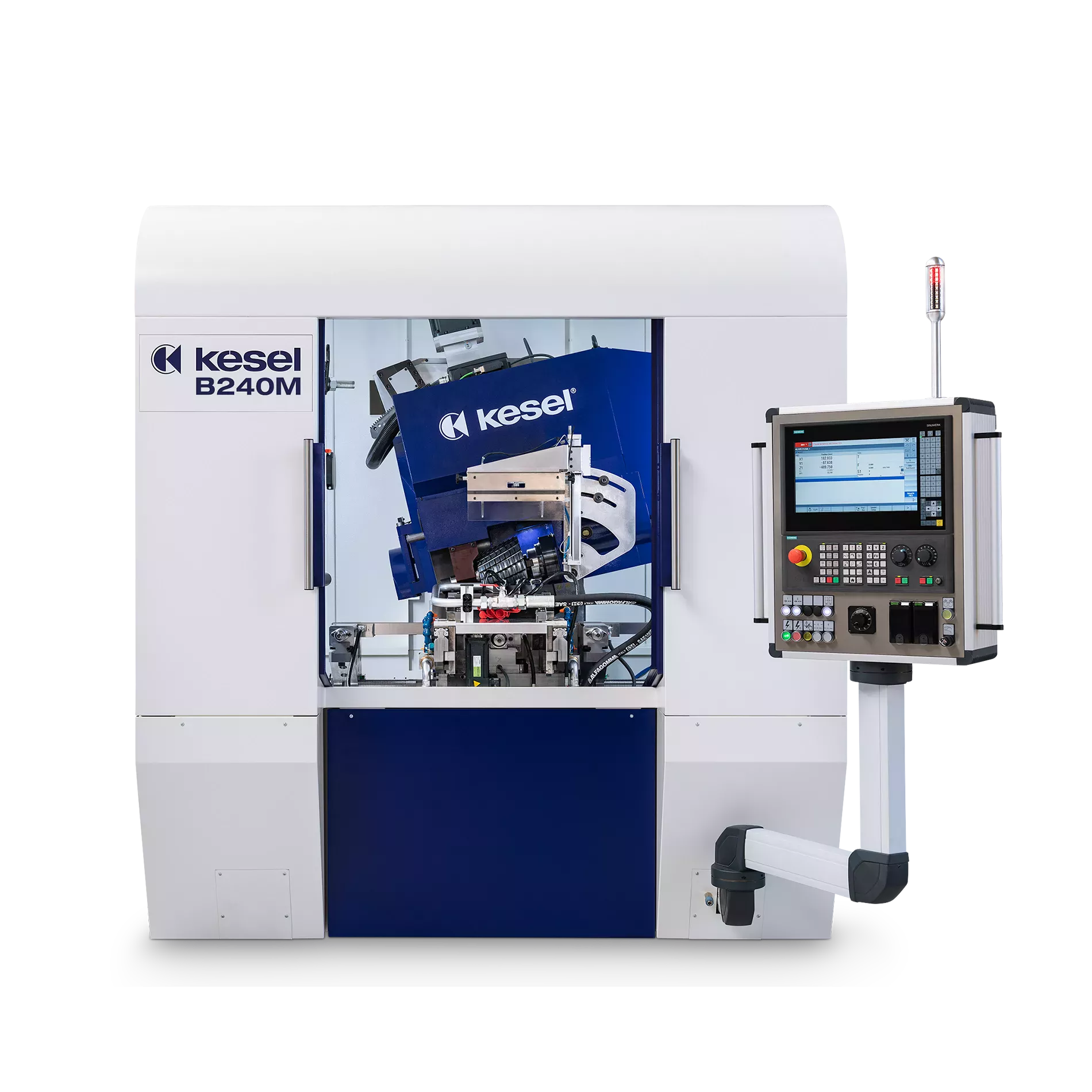 Performance is power. Used by the world's leading bandsaw and saw accessory manufacturers, the B240M bandsaw blade milling machine has taken over as the most powerful machine on the market. With unmatchable productivity and quality performance, the B240M provides a manufacturing platform to beat all others.
The first in the new B Series of machines from Kesel, the B240M not only builds upon the global success of the FS 2500, but truly redefines the performance level of bandsaw blade milling machines. A completely new machine from Kesel, the B240M has been designed and engineered for pure productivity. The hybrid core, consisting of a steel and mineral-composite machine bed and column, delivers increased machine stiffness and dampening which transfers through to ensure the smoothest, highest quality milling ever achieved.
Optimised for the milling of carbon, bi-metal and carbide-tipped backing material, the B240M is capable of using 240 mm wide milling cutters as standard, ensuring maximum output. Bandwidths up to 125 mm, and the full spectrum of tooth profiles, from 32 – 0.5 TPI, can be milled on the B240M. With focus on productivity, speed of use and reduction of material wastage, the B240M employs the latest technology to ensure your manufacturing effectiveness remains at the forefront of industry capability.
| | |
| --- | --- |
| Industry: | Bandsaw |
| Technology: | Milling |
Tool widths up to 310 mm for unbeatable productivity.
Huge 60 mm clamping width.
State-of-the-art operating system delivers ultimate connectivity.
Max. Tool width
240 mm (Subject to cutter taper and rake angle)
Control
Siemens SINUMERIK 840D sl
Clamping System
Zero-loss clamping system with servo-driven levelling unit.
Installation dimensions (L x W x H)
7,400 x 7,800 x 2,550 mm
Machine weight
Approx. 16.000 kg
Options
"Tooth-tip height measuring unit.
Pay-out and take-up coiling systems.
Extended remote connectivity and data overwatch options.
...Plus much more.
"


What bandsaw material can be milled on the B240M Bandsaw Blade Milling Machine?
The B240M bandsaw milling machine is capable of milling a wide spectrum of  standard, carbon and bi-metal band materials.

What is the maximum TPI capability of the Bandsaw Blade Milling Machine B240M?
The Bandsaw Blade Milling Machine B240M can mill bandsaw blades within the TPI range of 32 to 0.5.

Can I manufacture other saw products on the Bandsaw Blade Milling Machine B240M?
Yes! The Bandsaw Blade Milling Machine B240M can manufacture any saw products that are produced from band material. This includes jigsaw, reciprocating saw and multi-tool blades as well as all forms of bandsaw.

Do Kesel provide international service?
We do! As well as sending our highly qualified engineers all over the world we  have regional service locations in Germany, the USA and China.

Is the Bandsaw Blade Milling Machine B240M the only machine you have for bandsaw manufacture?
As well the Bandsaw Blade Milling Machine B240M we also have other milling machines, setting machines, straightening machines and coiling systems for use in bandsaw manufacturing.

Can the Bandsaw Blade Milling Machine B240M be used to manufacture carbide-tipped bandsaws?
The Bandsaw Blade Milling Machine B240M is used by many leading manufacturers to mill the carrier material for carbide-tipped bandsaws and saw blades.

More interesting machines